HumanSinShadow.wordpress.com
http://solitarywatch.com/2013/03/30/thirty-days-in-solitary/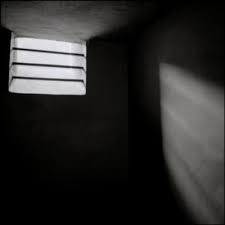 Solitary confinement is in the news on a daily basis nowadays, though it was a rarity just a few years ago. What follows is a roundup of noteworthy stories that came out in the past month but didn't make it into our posts. We will be running these roundups once a week from now on.
• PRI radio reports that at Guantanamo, the "Hunger Strike Grows As Despair Sets In"–and interviews one of the few reporters who have been inside Gitmo since the strike began.
• Al Jazeera presents a documentary and roundtable discussion on "The Ethics of Solitary Confinement."
• From Citizen Radio's Marc Kilstein, a powerful hour-long radio documentary on the history and practice of solitary confinement.
• A bill introduced in Massachusetts aims to limit time in solitary confinement in the state's prisons and jails…
View original post 436 more words