HumanSinShadow.wordpress.com
Woman sentenced to life for killing pimp gets parole
UPI Sun, 27 Oct 2013 11:04 CDT
THANK YOU to Cal.Att.Gen. Jerry Brown!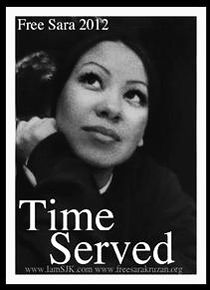 © Unknown
Sacramento, California – Gov. Jerry Brown will allow parole of a woman sentenced at age 16 to life in prison for killing a man who forced her into prostitution, his office said.
Sara Kruzan, 35, was convicted of first-degree murder for killing George Howard in a Riverside, Calif., hotel room. Kruzan has said he sexually assaulted her when she was 11 and forced her into prostitution when she was 13.
She was tried as an adult and sentenced to life in jail without the chance of parole, but a new law that went into effect in January has changed her sentence, the Los Angeles Times reported Saturday
Sen. Leland Yee, D-Calif., started championing her case as an example juvenile offenders he thinks should have softer punishments.
View original post 227 more words