HumanSinShadow.wordpress.com
Civil Rights Groups Demand Change for Transgender Women Held in Solitary in New York's Prisons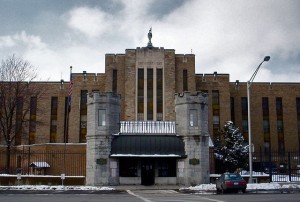 Update, 8/20/14: Yesterday, the Sylvia Rivera Law Project released a new call to action to "Demand Safer Housing for Trans People in New York State Prisons." After once again citing our investigation, SLRP tells the story of Synthia China Blast, a transwoman who has spent a decade in isolation in New York's prisons, with an accompanying video featuring  actor and activist Laverne Cox.
The call to action also includes an online Petition http://srlp.org/srlp/?page=CiviCRM&q=civicrm/petition/sign&sid=2&reset=1
for individuals to sign, to the New York State Department of Corrections and Community Supervision.
.  .  .  .  .  .  .  .  .  .  .  .  .  .  .
Earlier this month, Solitary Watch published an in-depth investigation by Aviva Stahl into the experiences of transgender women held in New York's…
View original post 244 more words